CARE Card Rewards Program
Earn rewards for good health
You can earn rewards by doing things that help you stay healthy.
To begin earning rewards, all you have to do is complete a health risk assessment or one of the recommended health screenings or tests.
It's that easy!

Your CARE Card
Activation:
To activate your card, please call 1-888-682-2400 and follow the instructions. You can also activate your card by visiting http://www.myotccard.com. You may need your health plan ID card with you to complete activation.
Visit a participating retailer:
You may use your card at any participating retailer. You do not need a prescription and do not need to go to the pharmacy window. Remember to take your card with you — you will need the card to pay for your eligible items.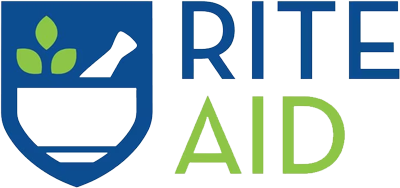 Pay cashier:
Gather your eligible items and proceed to the store check-out lanes. When you check out, swipe the card for payment. Eligible items up to your available card balance can be paid for with your card.
Any remaining balance will carry over until your next purchase, and new rewards will be loaded as you earn them.
Members can earn:
Category
Incentives
Details
CARE Card reward amount
Well screenings
Child well visits
Complete all six well visits (birth to 15 months)
$100
Well screenings
Child well visits
Annual well visits

$15 a year for ages 16-30 months

$10 a year for ages 3-11 years

$15 a year for ages 12-21 years

$15 a year for ages 22 and older

Well screenings
Lead screening
Complete a child's first screening at age 1
$10
Well screenings
Lead screening
Complete a child's second screening at age 2
$15
Well screenings
Cervical cancer screening
Women ages 21 – 64, once every three years
$10
Well screenings
Breast cancer screening
Women ages 21 – 64, once every year
$25
Diabetic screening
Dilated eye exam
Members ages 18 and older with a diabetes diagnosis
$25
Diabetic screening
Diabetes self-management education
Members with a physician's order
$25
Diabetic screening
Continuous glucose monitor
Members with a physician's order
$25
Prenatal care
Prenatal care visit rewards
Earn reward dollars for attending your prenatal visits
$15 for each completed prenatal visit (up to 7 visits)
Postpartum exam
Postpartum visit
7 – 84 days after delivery
$50
Other
Complete blood glucose and cholesterol testing
Members ages 1 – 17 who have two or more antipsychotic prescriptions
$10
Other
Health needs assessment
Complete assessment by mail, on the member portal, or by calling Member Services within 90 days of enrollment
$15
Other
Follow-up assessment after a behavioral health hospitalization
Qualified members
$10
Other
Flu shot
Annual benefit
$10
Other
Smoking cessation
Members ages 18 and older who initiate a smoking cessation program
$25
Products you can buy with your CARE Card include:*