AmeriHealth Caritas Ohio Associates Team Up With State Sen. Kunze, Mid-Ohio Food Collective to Tackle Hunger in Metro Columbus
May 18, 2022 - Dublin, Ohio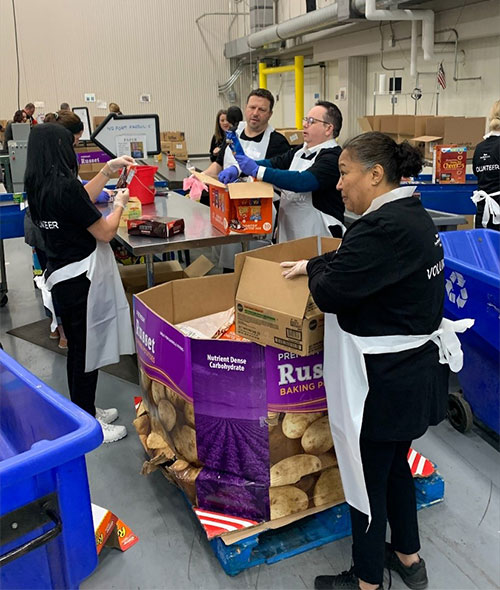 AmeriHealth Caritas Ohio, a managed care organization slated to begin serving Ohio Medicaid enrollees later this year, recently joined State Sen. Stephanie Kunze (R-Hilliard) to help address food insecurity in Ohio by volunteering at Mid-Ohio Food Collective. More than 50 AmeriHealth Caritas Ohio associates sorted and packed grocery items for distribution to Columbus-area households facing hunger.
According to Feeding America, one in eight Ohioans faces hunger — including one in six Ohio children. A healthy diet comprising a variety of nutritious foods is essential to every person's physical and mental health.
"As a Medicaid health plan, many of our future members will be among those facing food insecurity," said AmeriHealth Caritas Ohio Market President Mark Grippi. "Our company and our individual associates strongly believe in the importance of addressing this and other broader socioeconomic factors that influence health. This belief is reflected in the work we do every day and the services we will offer our members."
"Many organizations talk about supporting their communities, but AmeriHealth Caritas Ohio actually does it, and does it well," said Kunze. "I'm proud to work with an organization that understands and rolls up its sleeves to help tackle challenges like hunger that influence the health and well-being of Ohioans."